WHAT WE OFFER - WE CAN HELP:
OUR UNIQUE APPROACH COMES FROM DECADES OF EXPERIENCE


Dealing with excess weight is a complex problem, as anyone who has struggled to lose weight knows! Our lifestyle and culture encourages us to overeat, to skip meals, and to consume calories beyond our body's needs. Eating on the run and skipping meals, we crave sweets and starches, and solace ourselves with "comfort foods". We are "too busy" (or too tired!) to get enough exercise, and the thought of consistently cooking healthy meals can be overwhelming. It's no wonder obesity is an epidemic!
Drs. Mabery and Knoblich have decades of experience helping people lose weight and keep it off. Sucessfully helping our patients lose weight is a joy because it helps people change their lives! We understand that being overweight is often the result of several contributing factors, whether physical, emotional or lifestyle-related. That's why we don't offer a one-size-fits-all program to deal with being overweight. We look at the big picture and design a weight loss program that will be right for YOU.
---
WILL LOSING WEIGHT HELP ME BE MORE HEALTHY?

Absolutely! Being significantly overweight increases your risk of MANY medical problems, some of them serious, like Diabetes, Heart Disease, Strokes, and Cancer. Losing weight makes a big difference in improving your health and helping you to live a longer and happier life! Even 10-20 pounds of weight loss can make a big difference!

We have had people on insulin for Diabetes safely get off this medication, we have had people engage in vigorous activities with their children for the first time in their life, we have had teenagers gain a sense of self worth and finally participate in activities they had previously avoided because of shame of their body.
---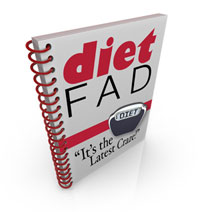 WHAT DIET IS RIGHT FOR ME?
We've all heard about Low fat diets, Paleo diets, Atkins, the Blood type diet, gluten-free, all liquid diets and others. (Some downright kooky ones like the Grapefruit diet, remember that one?!) Even the well-known chain programs that have you counting point or eating only precooked meals don't honor your particular needs. How can all of these diets be "right"? While part of each of these philosophies may be helpful for many people, without an expert assessment of what's right for YOU, you could actually be doing harm by following any of these programs!

But there IS a way to safely and rapidly lose weight when you are under the supervision of a physician with decades of successful weight loss experience. Each person who comes to us is evaluated and treated according to what we believe will be most helpful for THEM. The food and health routines we prescribe will vary, and medical issues that are identified are dealt with.
---
WE DESIGN A PROGRAM THAT'S RIGHT FOR YOU!
We perform a thorough evaluation of your medical and family history, a physical examination, and lab work to screen for any medical issues. (30-50% of our patients have unrecognized medical issues that are related to their weight!) We also take a detailed look at many aspects of your lifestyle, sleep patterns, current activities and weight-related past to identify areas that we will want to focus on during our work together. By maintaining awareness of your unique issues, using behavior retraining and following the correct food routine for you, we arm you with the tools you'll need to keep that extra weight off for good!
The program we design for you will be comprehensive, custom-made for you, and above all, do-able!
---

APPETITE SUPPRESSANT AND HERBAL MEDICATIONS
We offer appetite suppressing medications for many of our patients so that even a rigorous program can be adhered to. Appetite suppressants help a great deal with both "hunger" as well as "cravings", and are remarkably safe when used under medical supervision. Most of our patients are candidates to safely use them as part of their program. We also offer custom-designed herbal medications for our patients. Ask about them when you have your free consultation!
---
KEEP THE WEIGHT OFF!
Our goal is not to just help you lose weight. That can be the easy part, as many of you who have lost and regained weight through the years can attest to! Being overweight can be a chronic, relapsing problem for many people.

Our goal is to correct any underlying medical problems, and to identify lifestyle and behavior patterns that are YOUR unique challenges. We offer a life-time maintenance program to help you stay focused on the issues that are critical for you, to help keep you from gaining that weight back.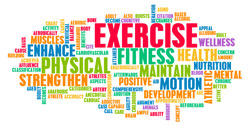 Mood Disorders –

Dr. Knoblich is an expert in the treatment of complicated mood disorders. In addition to the patients we see for weight problems, Dr. Knoblich also sees patients just for mood related problems.

If you have difficulty with depression, anxiety, attention deficit or hyperactivity disorder, bipolar depression or other mood related problems, he may be able to assist you in getting back to a healthy state of mind.
He is skilled at making difficult diagnoses and prescribing and managing medications. More importantly, however, he REALLY LISTENS to his patients. He truly cares about helping you get your life back on track, and provides a safe and supportive environment to deal with these issues. Many of his patients have seen other doctors in the past and never really started to feel well until after they were under his care.